Images of the actual list of workers sent to Schindler's labor camp in Czechoslovakia in the Fall of 1944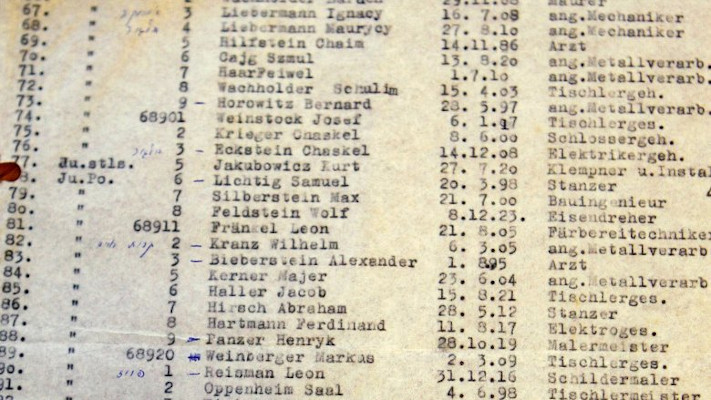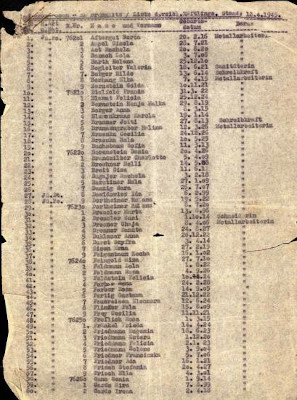 Oskar with former worker Mietek Pemper (right), one of the people who typed up one of the Schindler Lists, with Oskar after the war.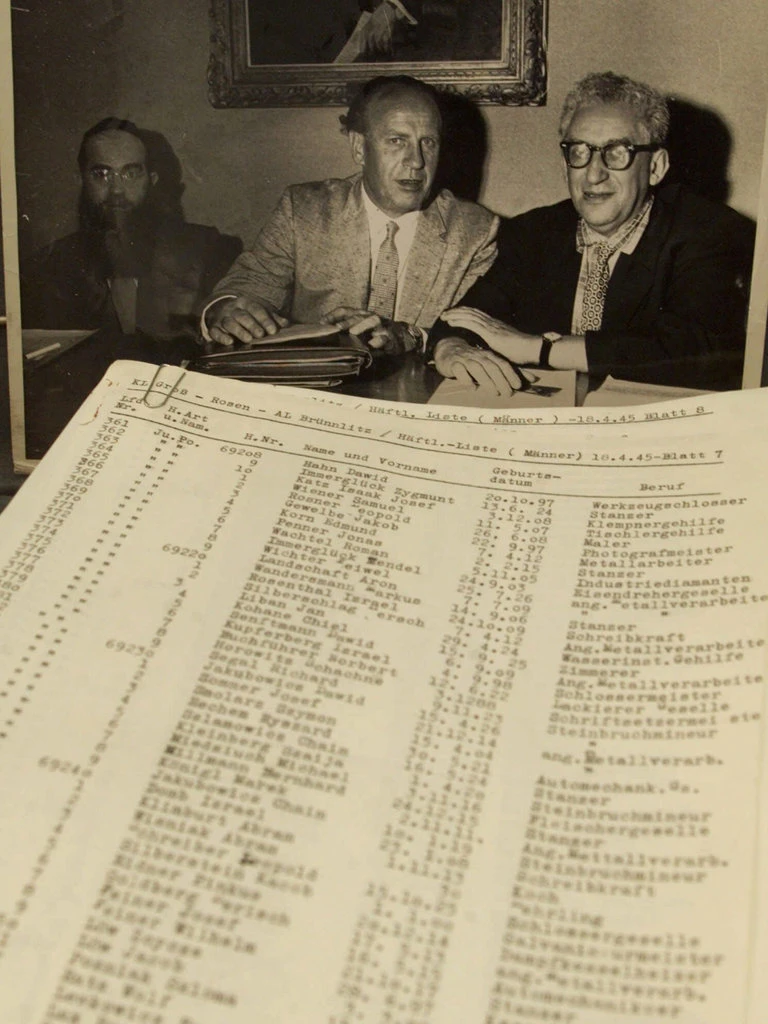 ---
Oskar with his workers in Krakow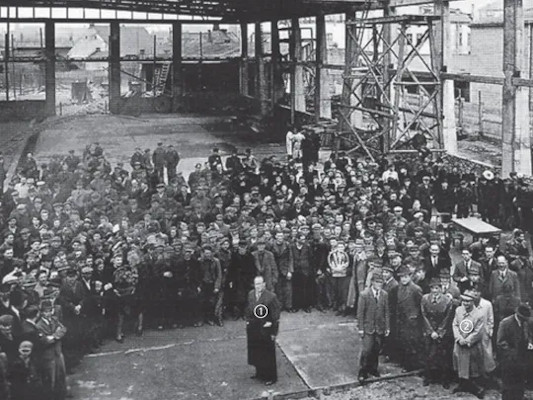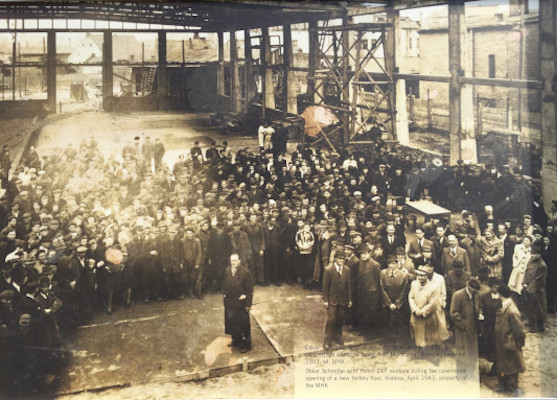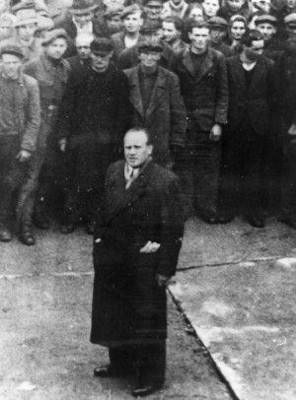 Abraham Bankier, an investor and manager in Oskar's Krakow factory, is third from right, in front row. Picture taken while Bankier was managing the factory during the war.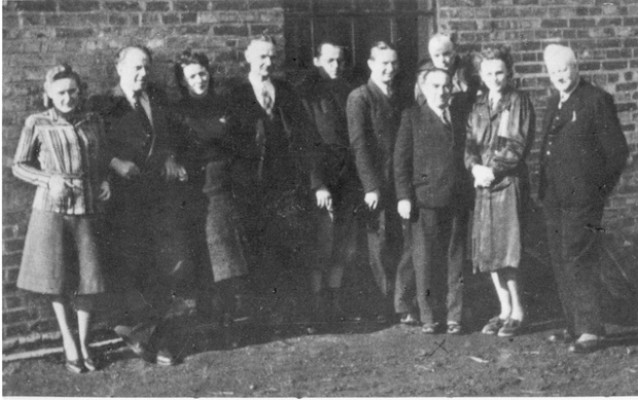 ---
Maps of Schindler's Factory in Krakow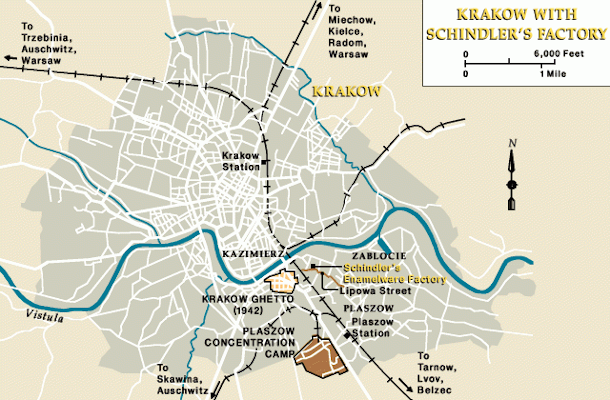 Map of Schindler's Factory Location in Krakow During the Nazi Occupation of the City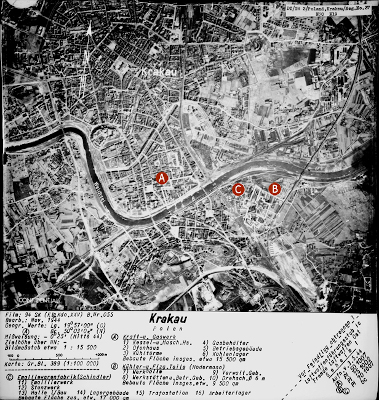 Aerial Map of Krakow Taken During the Occupation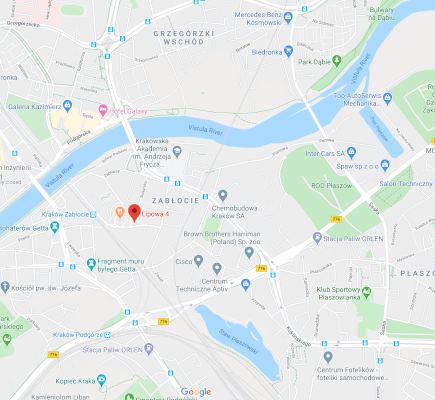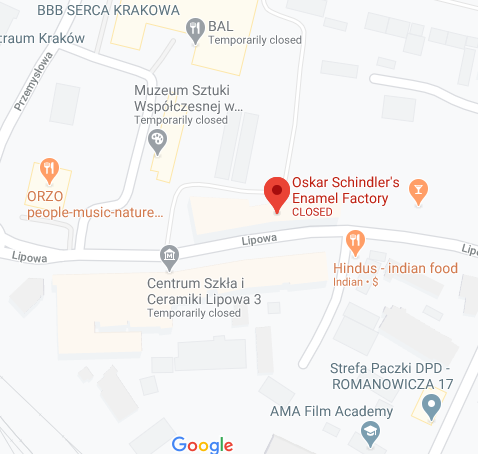 Maps of the Location of Schindler's Factory in Krakow Today
---
Schindler's Factory in Krakow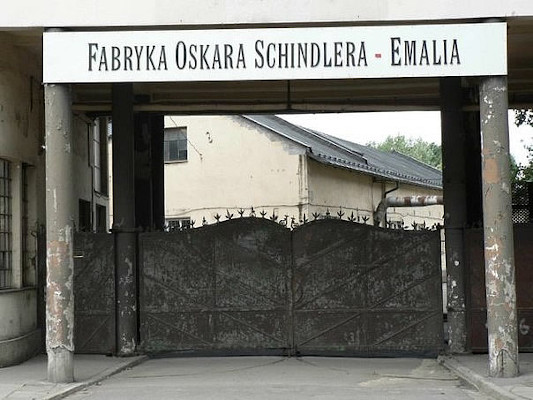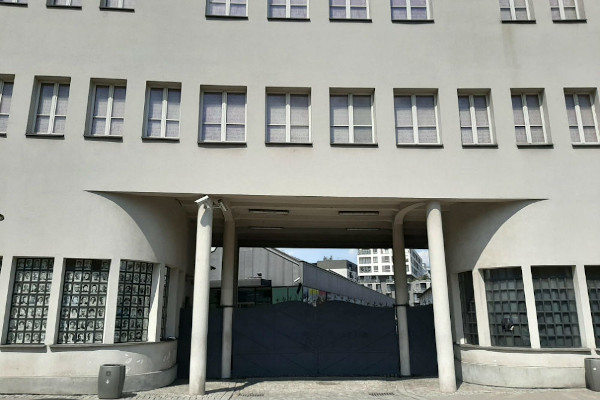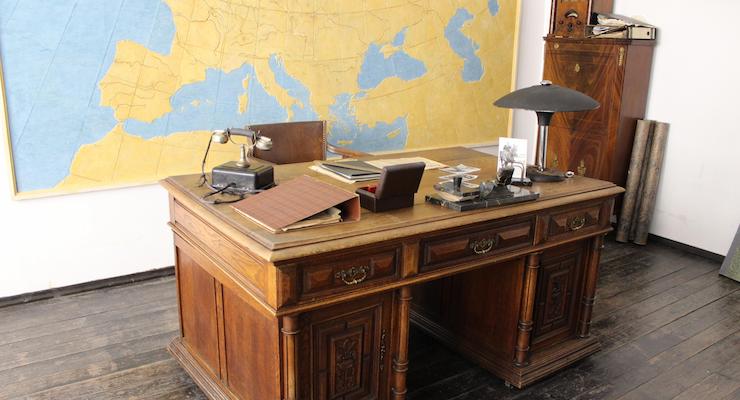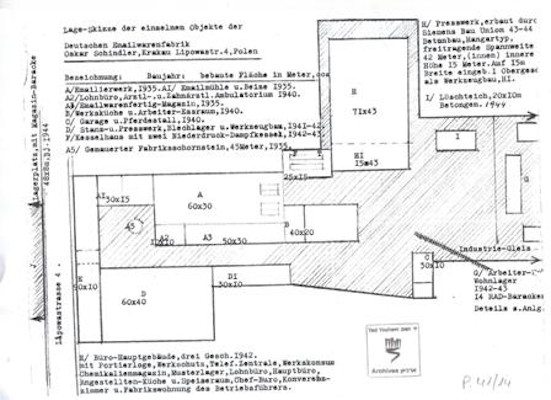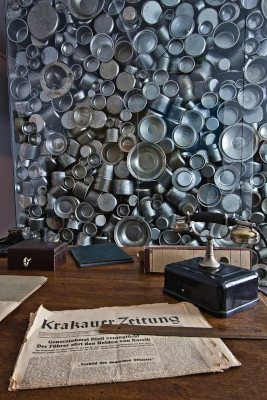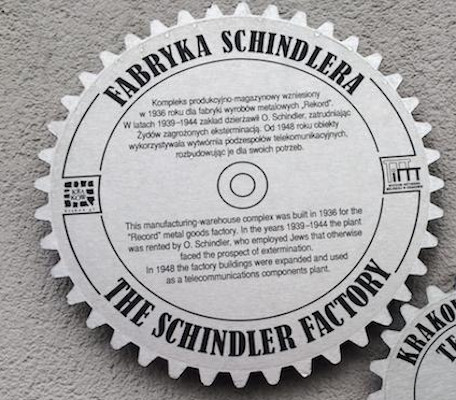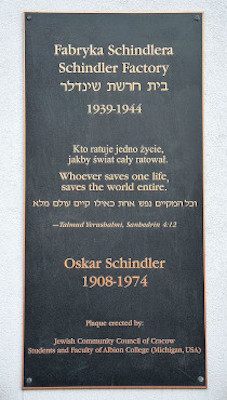 ---
Schindler's Factory in Brnenec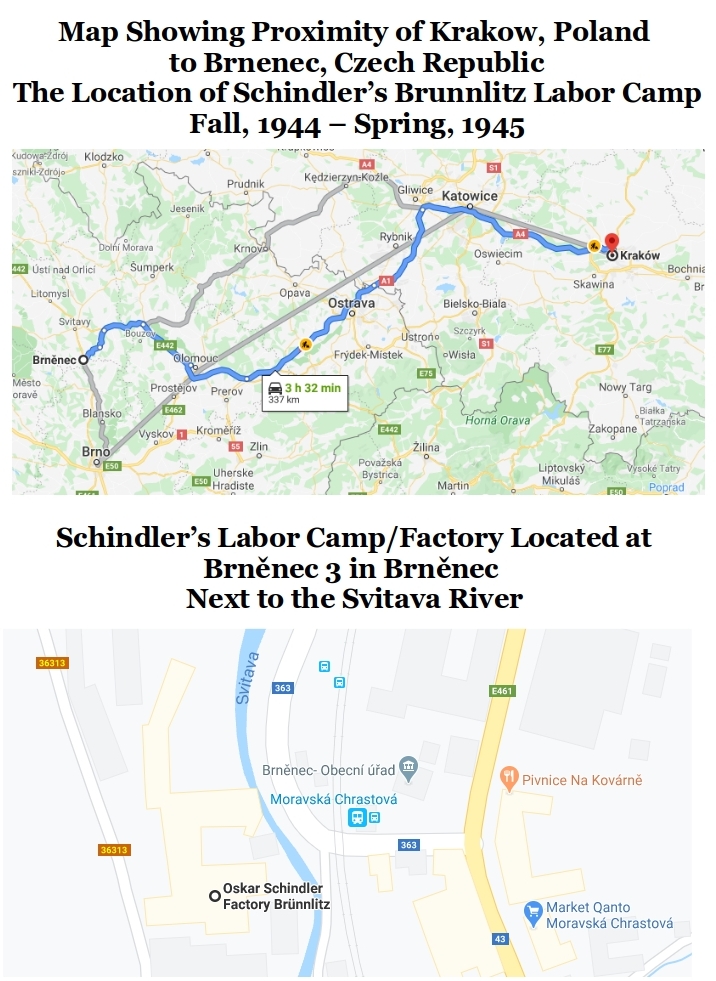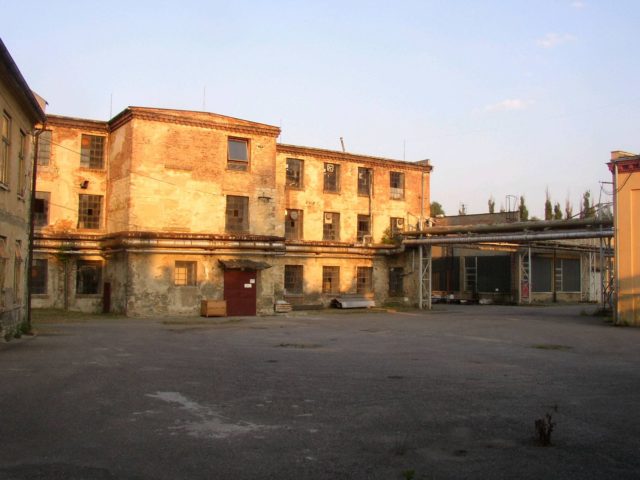 ---
Oskar with SS and Army Officers During the War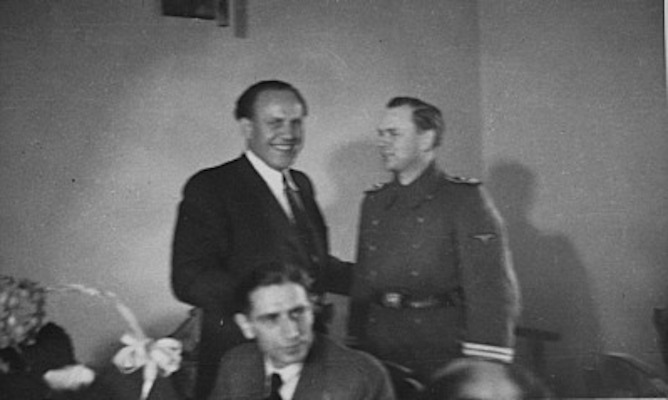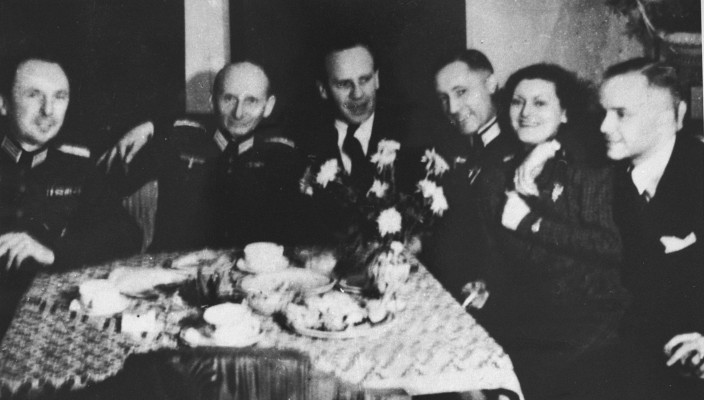 ---
Oskar With Workers He Saved After The War

Oskar with Leopold "Poldek" Pfefferberg, one of his workers and a key figure in getting Oskar's story out after the war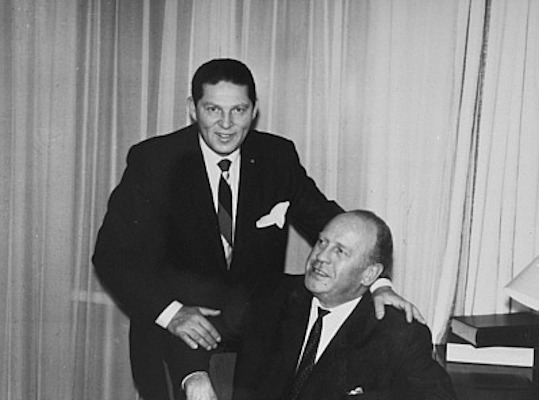 Oskar with some of his workers, 1946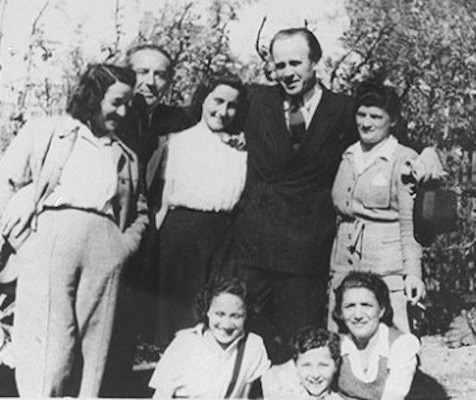 Oskar with more of his workers, Munich, 1946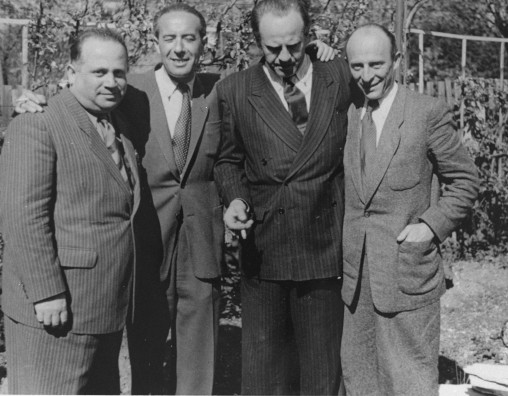 Oskar with Itzhak Stern, one of his factory's managers during the war. In Paris, France, approximately 1949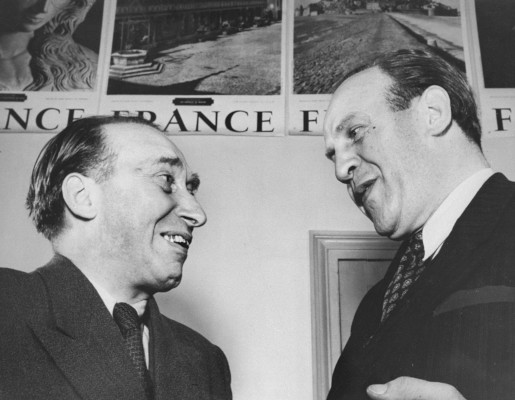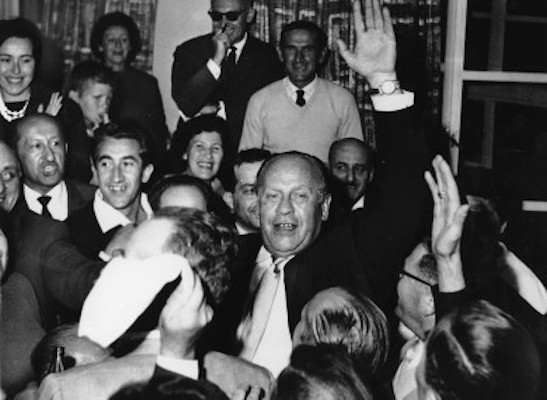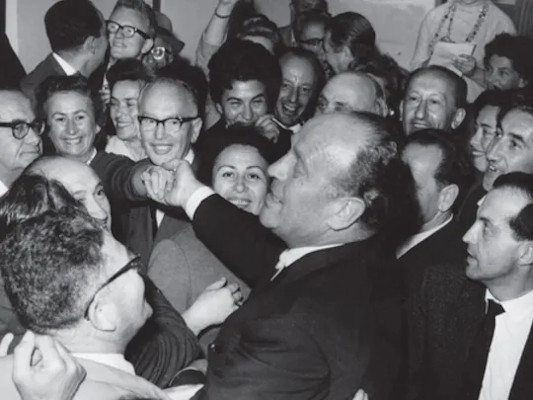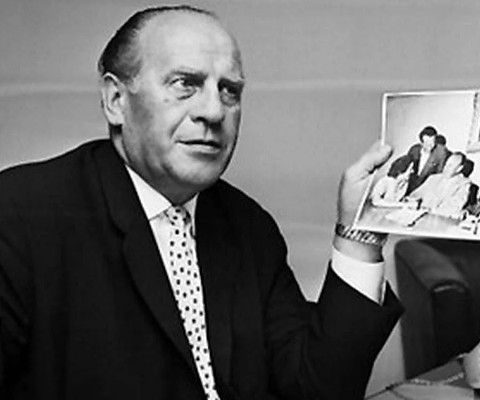 Schindler with 3 of his workers: Isak Levenstein, Murray Pantirer and Abraham Zuckerman in Brooklyn, NYC, 1957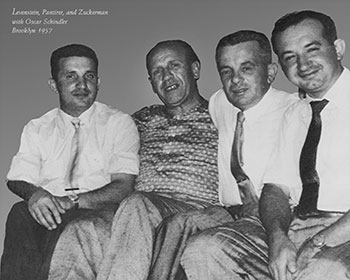 ---
Various Memorials to Schindler

Memorial to Schindler in Regensburg, Germany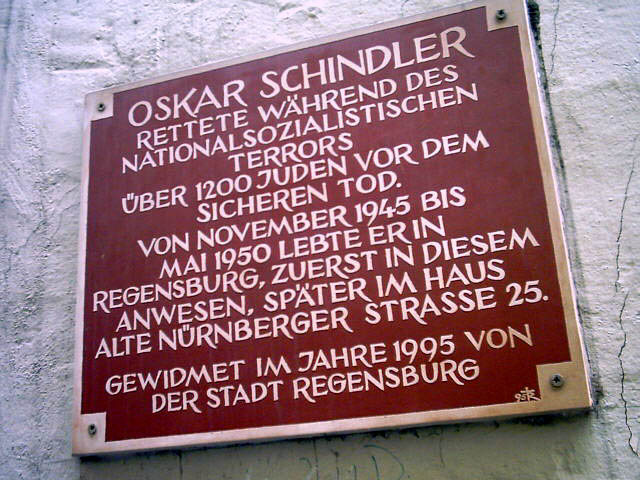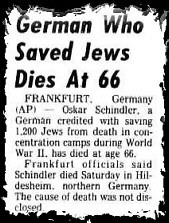 Plaque Near Schindler's Residence at His Death
Göttingstraße 30, Hildesheim, Germany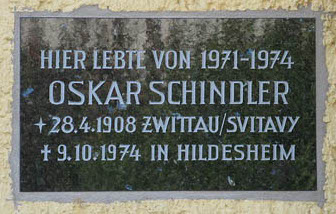 Plaque Dedicated to Schindler near Frankfurt Railway Station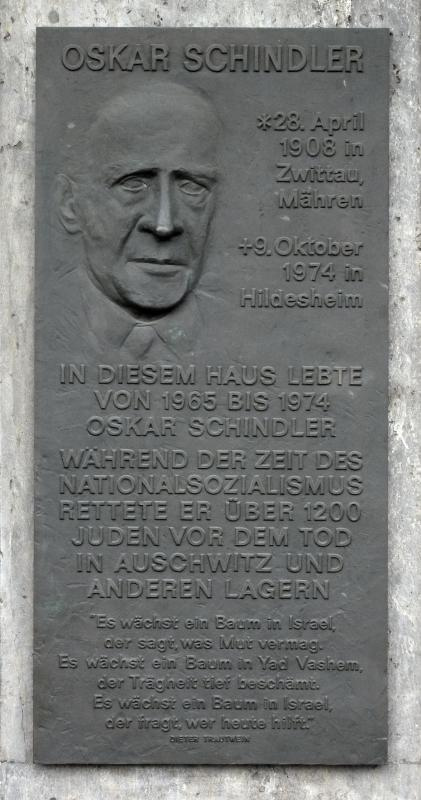 Memorial to Schindler in his Hometown of Svitavy, Czech Republic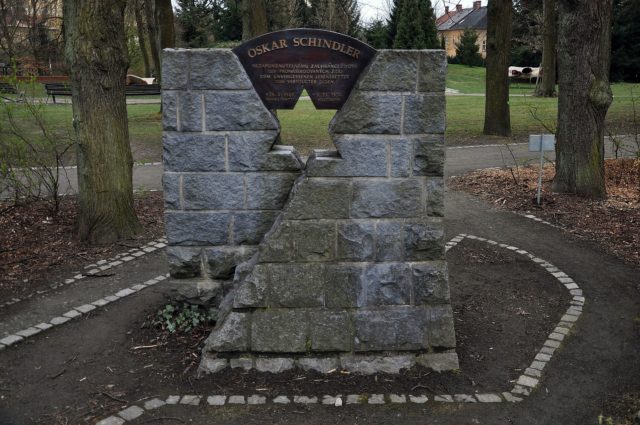 Schindler's Grave
The stones are placed on the grave by mourners as a sign of respect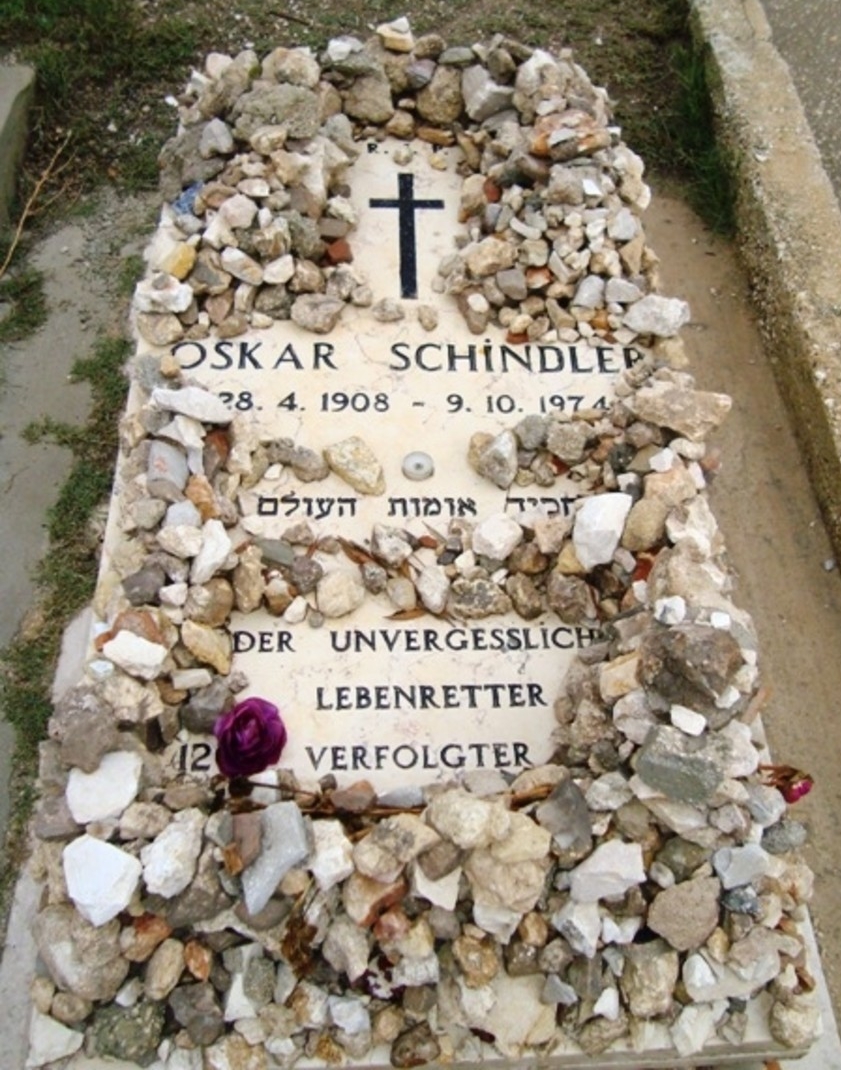 Irvington Ave. in Hillside, New Jersey, USA Renamed Schindler Way
The sign's Coordinates are: 40.679764, -74.222611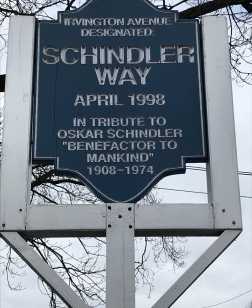 Oskar Next to a Street Sign Named After Him by One of His Workers, New Jersey, USA
Appears to be in New Providence, NJ, Coordinates: 40.713447, -74.400072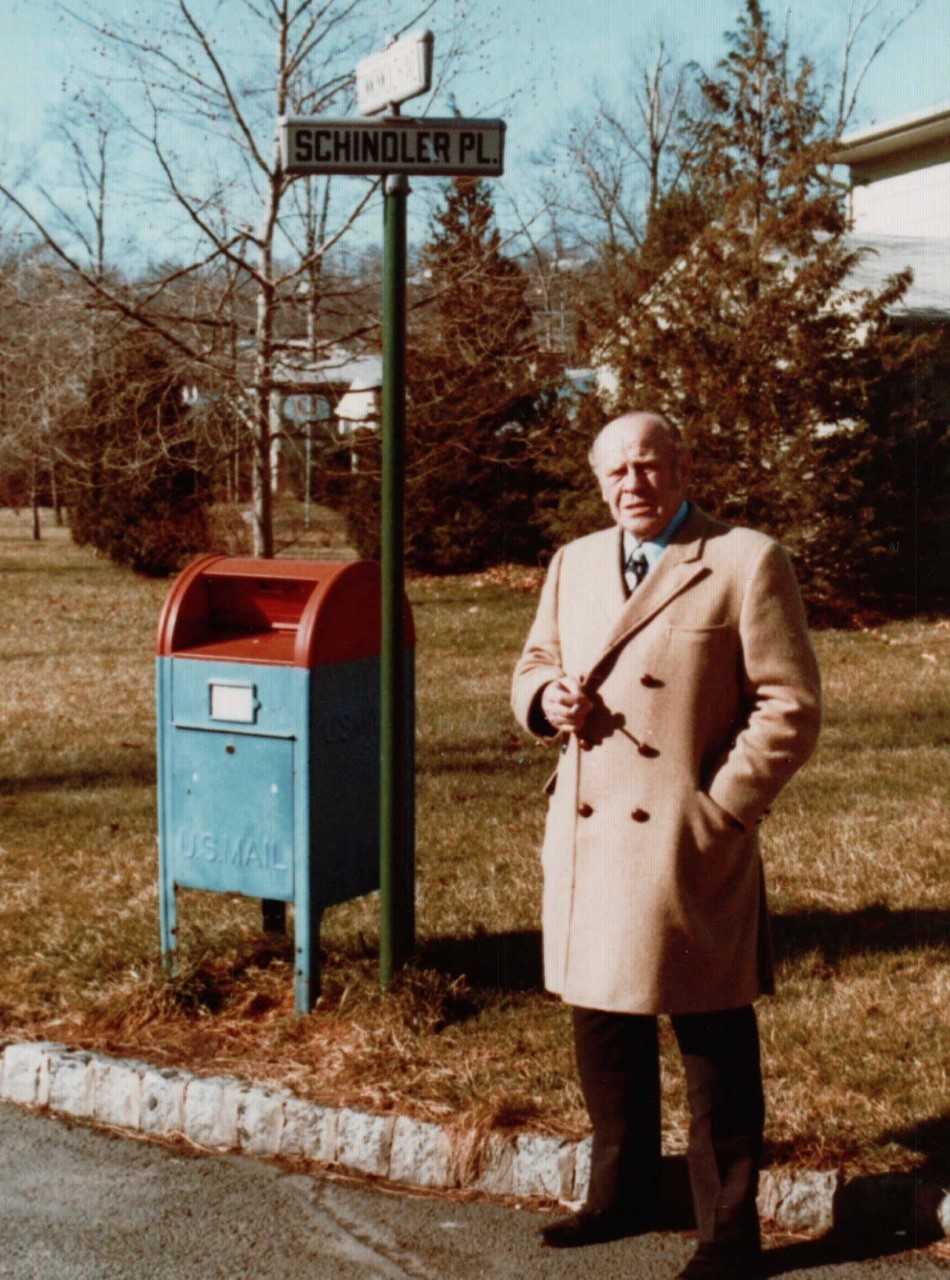 Mold of Ring Presented to Schindler in May, 1945 on the Day of His Departure by His Workers
Schindler Later Traded the Ring for Schnapps (Mama mia Oskar!)